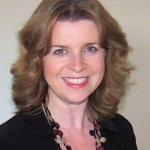 Qualified Senior Accountant and Manager (Moruya)
In 1996 Danielle commenced employment as an administration officer for a large accounting firm in Deniliquin, NSW. In 2000 she was offered the position of undergraduate accountant and she performed this role while completing her Accounting Degree. She worked for two major accounting firms in Albury before moving to Tuross Head in 2003 where she accepted the role of assistant accountant with a local accountancy firm.
In 2007 she commenced employment with KW Knight & Associates in Moruya as Senior Accountant and branch manager.
1996- 2003 Administration Experience, Worked in Various large Accounting Firms in Deniliquin, Albury before moving to Tuross Head in 2003 and completing her degree in Accounting whilst working for the local accountant. In 2006 took over as Branch Manager & Senior Accountant for Moruya
Email:  keithknight@westnet.com.au
Physical Address: Shop 8, Moruya Plaza Arcade, 60 Vulcan Street Moruya NSW 2537
All Correspondence: P O Box 453 Moruya NSW 2537
Phone No: 02 44744388
Fax No: 02 44744377